The most beautiful beaches in Mexico
A good reason to visit Mexico, apart from the Mayan pyramids and the colonial towns, is given by its beautiful beaches!
From the Caribbean shores of the Mayan Riviera to the wild rocky coastline of Baja California, Mexico boasts amazing beaches for a memorable seaside stay, even for a honeymoon!
Mexico tour with seaside extension: where to go
After an intensive sightseeing tour through the most beautiful cities, top off your adventure with a seaside stay. Here are some of the best beaches in Mexico to end your trip.
Tulum
Tulum is one of the most famous seaside destinations in Mexico: lying on a white-sand shore lapped by the crystal clear waters of the Caribbean Sea, it even hosts some Mayan ruins overlooking the waves. If you love snorkeling and diving, here you'll find your paradise, thanks to sea bottoms which are home to the second largest coral reef in the world. Tulum is not only one of the most beautiful beaches in Mexico, it is probably one of the best on the planet.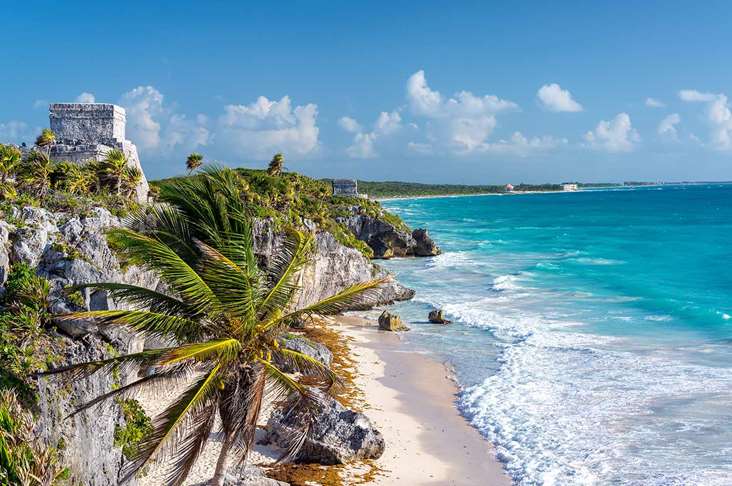 Cancún
Top destination on the Mayan Riviera, you will be spoilt for choice in Cancún: there are over 20 km of white sand beach! The waters are calm for swimming and snorkeling. The city is full of equipped beaches, accommodations, bars and restaurants, but if you prefer to relax in a wild untame bay head to Playa Delfines, one of the few free beaches.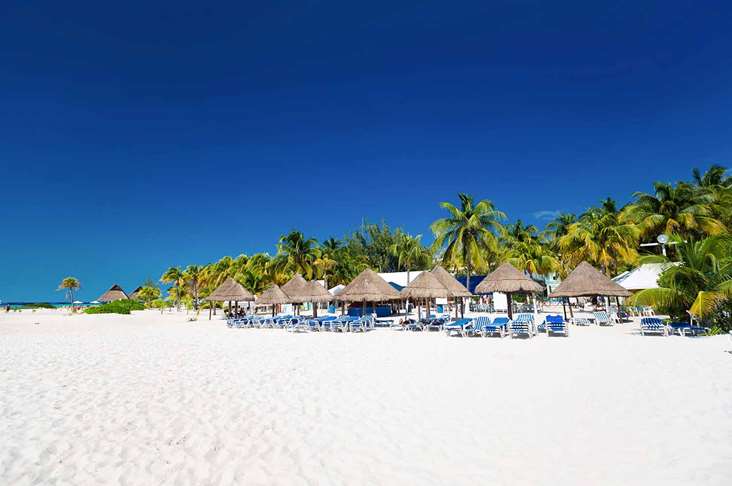 Right opposite Cancún is Isla Mujeres, an island only 8 km long, so called by the Spaniards because of some feminine statues found beside a temple dedicated to the goddess of fertility. If you have enough time to reach it, consider that the most beautiful beaches are located south. One of the most evocative is Playa Paraiso with Mundaca Fortress overlooking the sea.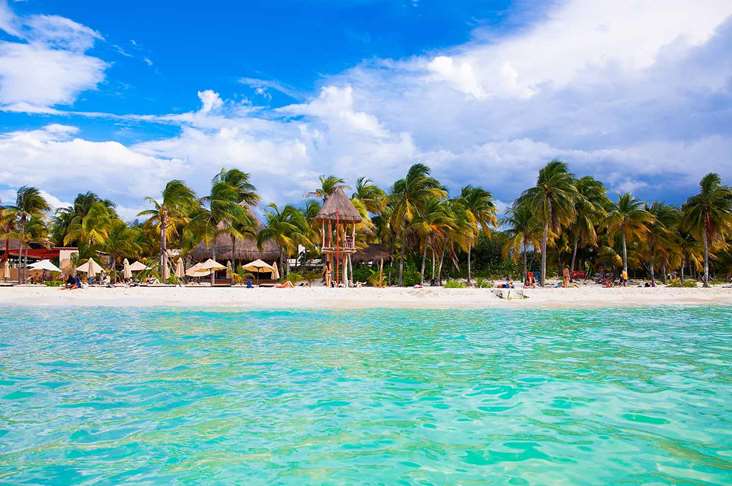 Playa del Carmen
Not far from Tulum is another gem of the Mayan Riviera: Playa del Carmen, famous for its nightlife and shopping venues. The beaches are typically Caribbean, with shallow transparent waters where the bottom is visible. Opposite Playa del Carmen is Cozumel, popular for its sea bottoms appreciated by scuba divers.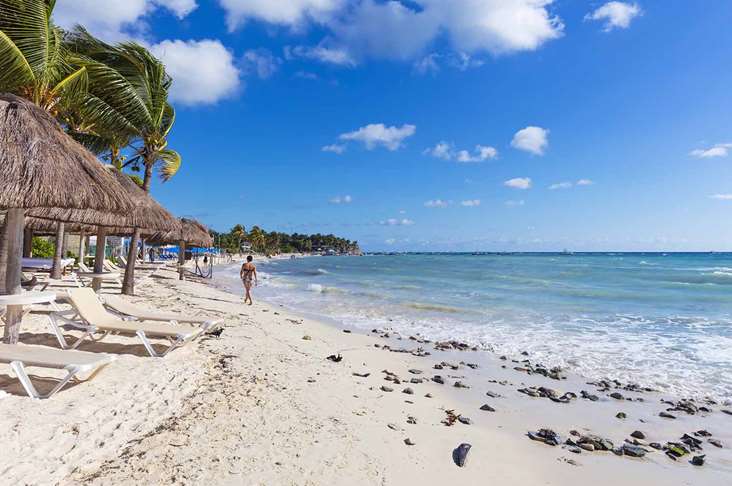 Holbox
Holbox is a small island in the Caribbean Sea off the Yucatan coast, where there are no motor vehicles. It boasts white-sanded beaches and transparent sea, with hues from light green to deep blue. It is reached in twenty minutes by ferry from Chiquila and its bottoms are full of fish and whale sharks.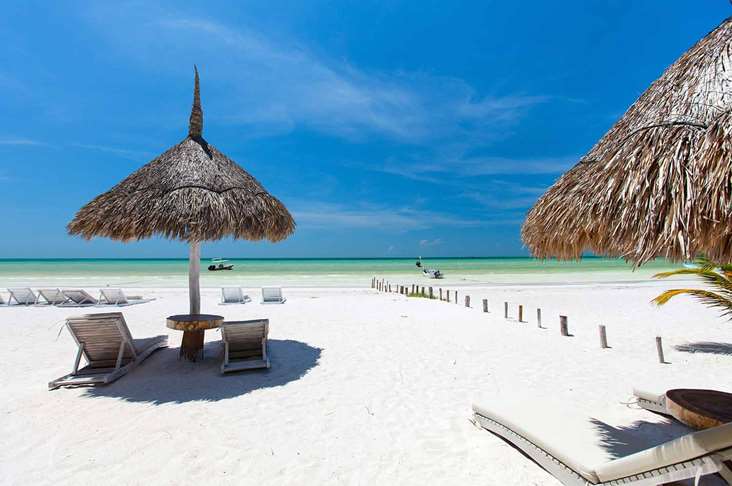 Acapulco
Let's move towards the Pacific Coast of Mexico to Acapulco, a lively seaside town famous for its nightlife. But there are not only clubs and discoes in Acapulco, there are also some of the most beautiful beaches in Mexico, including Revolcadero, popular with surfers due to its high waves, Condesa, Pia de La Cuesta, where you can see breath- taking sunsets, Honda, Langosta and many more.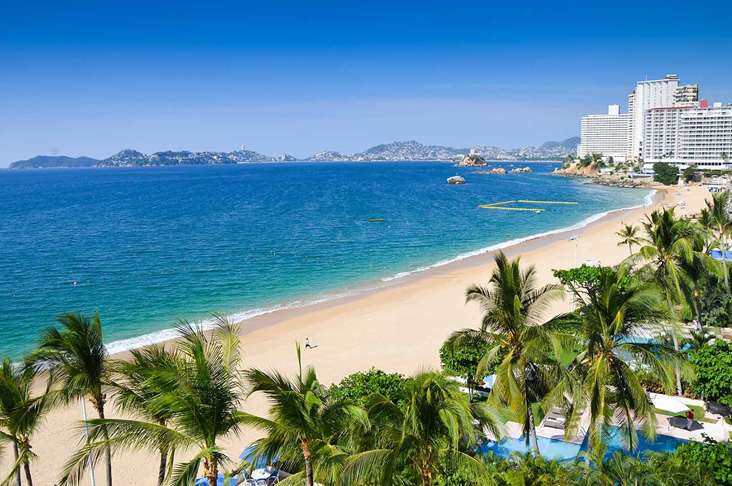 Puerto Escondido
Puerto Escondido is a very popular destination for surfers, gathering annually in Playa Zicatela for a famous surf championship. In the state of Oaxaca, this town on the Pacific Coast offers jagged rocky shores with quaint bays and hidden coves.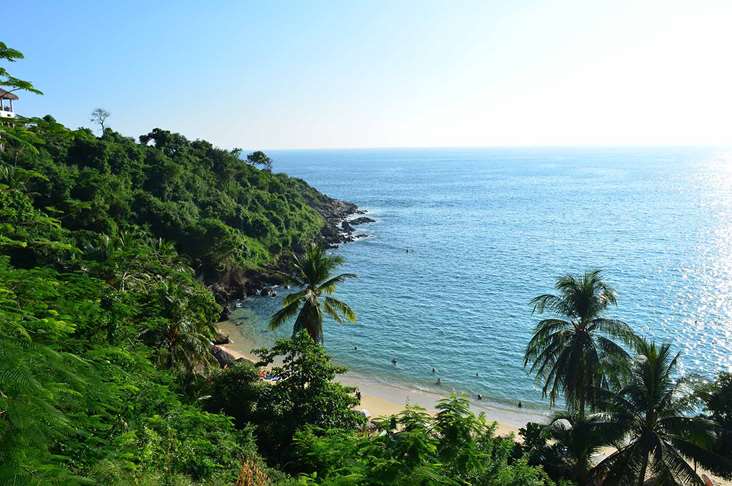 Cabo San Lucas
Cabo San Lucas is a lively seaside town in Baja California Sur, with wild rocky beaches. The most picturesque is Playa del Amor, in front of which the waters of the Pacific Ocean flow into the Sea of Cortés. There is a cave on the beach and a local legend says that if you make a wish here it is bound to come true. This is why it is regarded as the most romantic beach in Mexico. In the waters of Cabo San Lucas you will also find a quaint rocky formation called El Arco, an arch naturally dug from the cliff. It is a spectacular view from a boat!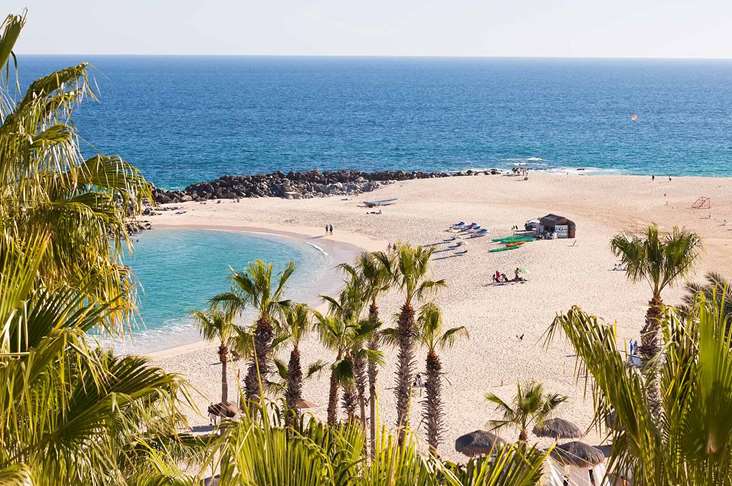 La Paz
La Paz is the capital of Baja California Sur and is also a lively tourist destination. For those who want to avoid crowds and equipped beaches and head to wild bays instead, 12 km from the city there is Balandra Beach, where nature has surpassed itself. This stretch of coast overlooking the multi-colored sea is punctuated by cactuses and surrounded by dunes, populated by pelicans and other wildlife. Really a must-see destination!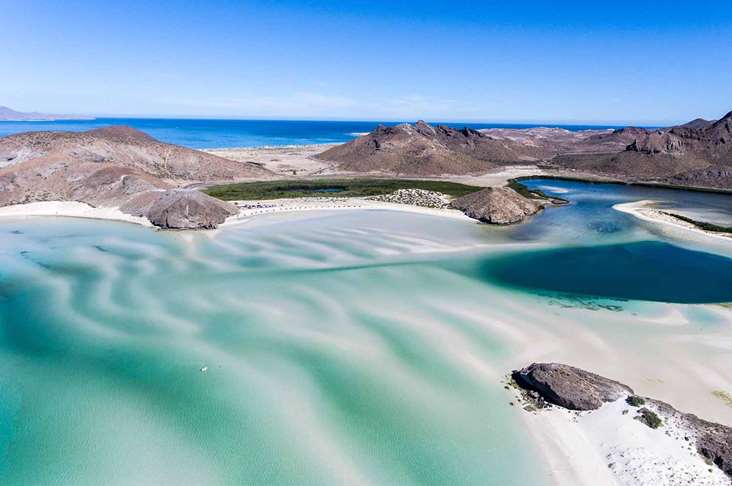 Did we just make you want to leave? Create your own tailormade Mexico tour with seaside extension in one of your favourite beaches with the help of our local travel experts: it's quick and easy!