Java: What to see
Java is an island of Indonesia located between Sumatra and Bali. Rich in volcanoes, it is the economic and most populous center of Indonesia, also hosting the capital Jakarta.
If you are about to embark on a trip to Indonesia, almost certainly your holiday will start from Java: here are the sites of interest you should not miss.
What to see in Java
1. Jakarta
Jakarta, the gigantic Indonesian capital, rises on the northwest coast of Java, overlooking Jakarta Bay in the Java Sea. It is a cosmopolitan and eclectic metropolis, where you can taste different cuisines and meet people from all over Asia and the world. The main immigrant community in Jakarta is Chinese. In the capital of Indonesia, you can be sure to find fine restaurants, luxury hotels and large fast food chains. In order to discover the culture of Indonesia and admire the natural landscape that is the great boast of this nation, you need to get away from the metropolis, which is still an excellent starting point for exploring any part of Indonesia.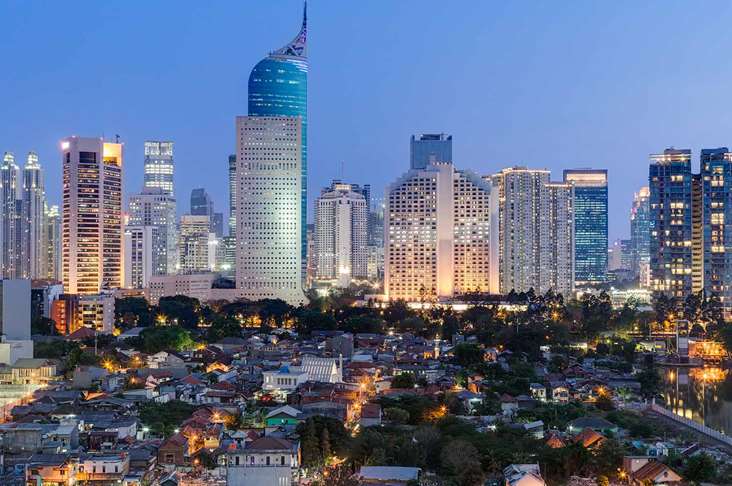 2. Borobudur
Borobudur is a large Buddhist monument dating back to 800 AD, located in the central part of the island of Java, about forty kilometers from the city of Yogyakarta. Unesco world heritage, it is the monument that attracts more visitors throughout Indonesia. It is thought that its construction was commissioned by the Sailendra dynasty, at the time of their maximum power. It shows Indian, Persian and perhaps also Babylonian influences: its construction involved about 10 thousand people for 75 years. The temple of Borobudur consists of 10 terraces, like the ten phases of the attainment of perfection, divided in three groups like the three kingdoms of samsara. On the top of the temple, there is a series of stupas. The central one is slightly larger than the others. In the whole complex there are Buddha statues, all slightly different from one another.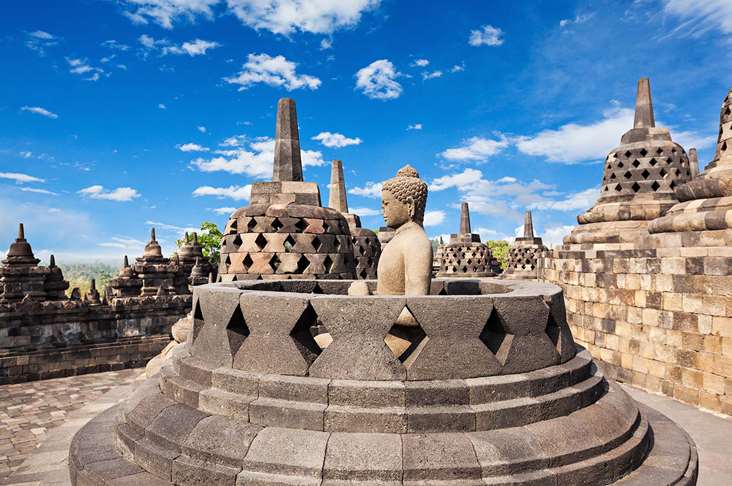 3. Mount Bromo
Mount Bromo is the most famous active volcano on the island of Java and a major tourist attraction for lovers of trekking and wild nature. Its peak is 2392 meters high and the volcano is located within the Bromo Tengger Semeru National Park. Its name, Bromo, derives from Brahma, the god that gave rise to Hinduism.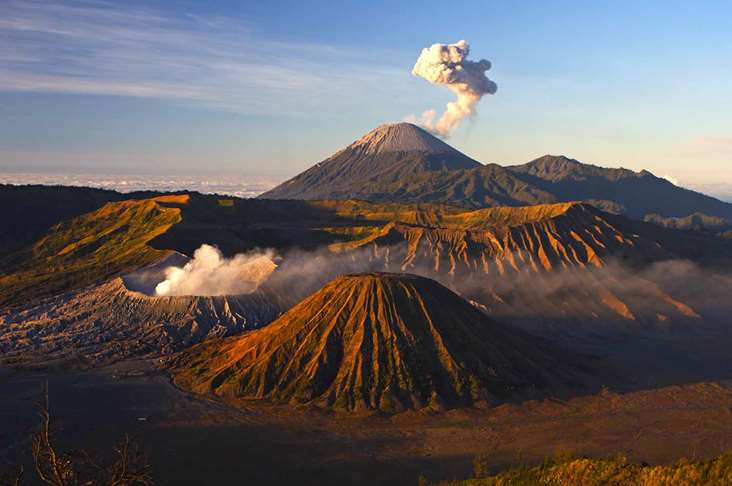 4. Prambanan
Prambanan is a huge Hindu temple complex located about 18 km from Yogyakarta and not far from the Borobudur temple. If the latter, founded by the previous dynasty, develops horizontally, Prambanan presents instead a vertical development pointing towards the sky. Also Unesco heritage, it was devastated in 1600 by an earthquake that destroyed part of its buildings. The Prambanan complex includes many temples, of which the three are dedicated to the deities Brahma, Vishnu and Shiva.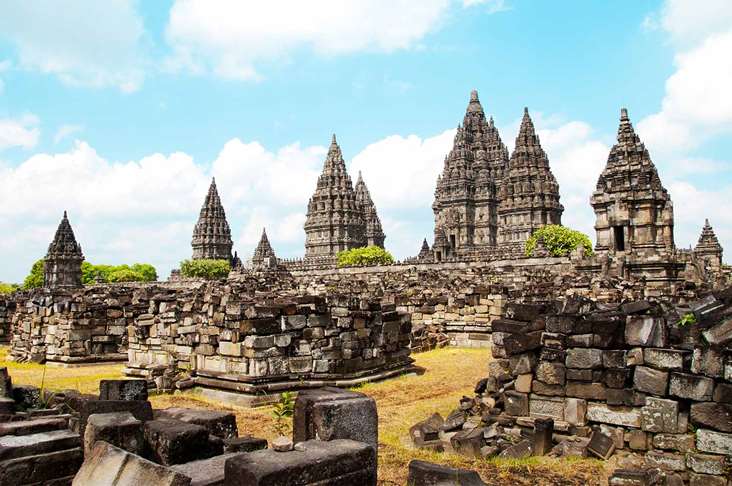 Feel like exploring Java now? Take a look at our Indonesia tours!